I was asked to create a Landing Page for the Brand Arrow where the customers will be able to book a suit trial according to their needs. The Brief of the project is as follows.
Suits are complex category of clothing to purchase. There are a several styles, fits and materials to choose from, each of which has a specific occasion to be worn to.
Consumers are often confused about the type of suit that needs to be worn and what works for them as individuals. They often end up purchasing generic suits which  are not occasion appropriate and not suiting their specific body type.
Consumers can use professional help while picking a suit. An expert who can offer specific advise on material, style and occasion specificity is typically appreciated.
To that effect, ARROW is perfectly poised to be "Suit consultant" given the experience it has in the this area. 
ARROW will offer customers a curated suit trial at the store where , a suit expert will personally take them through the range of suits and advise them on which one would best suit their requirement.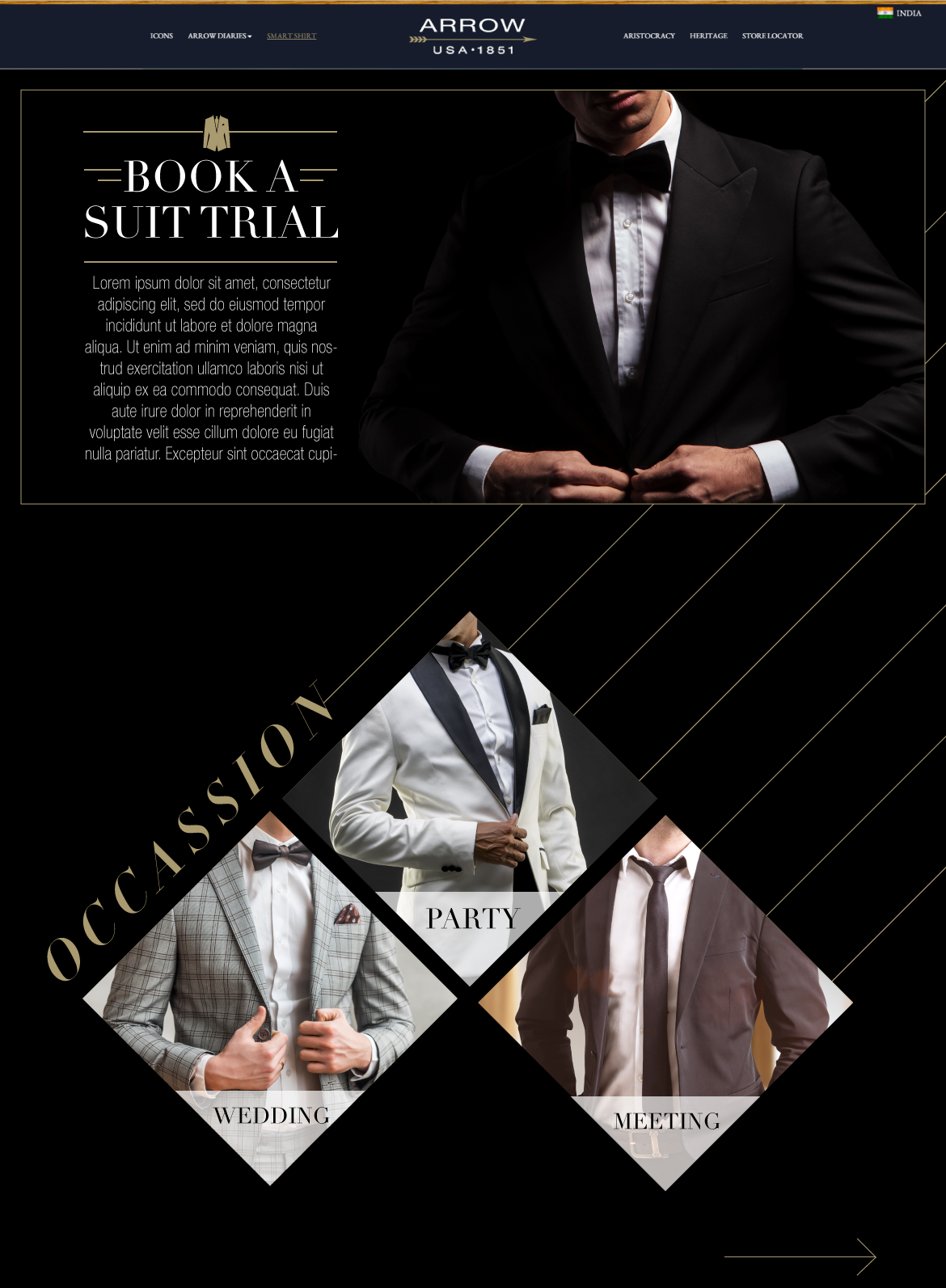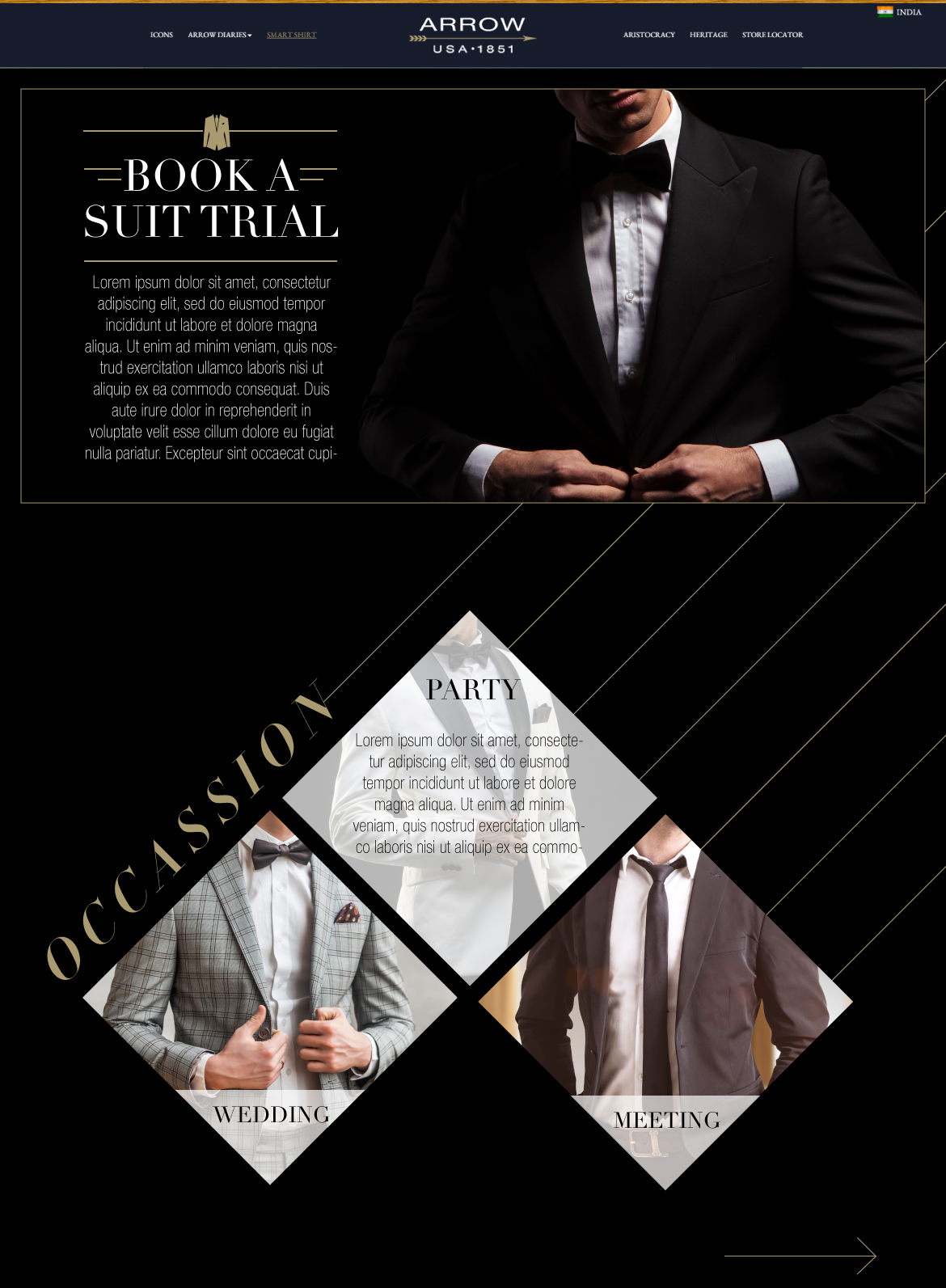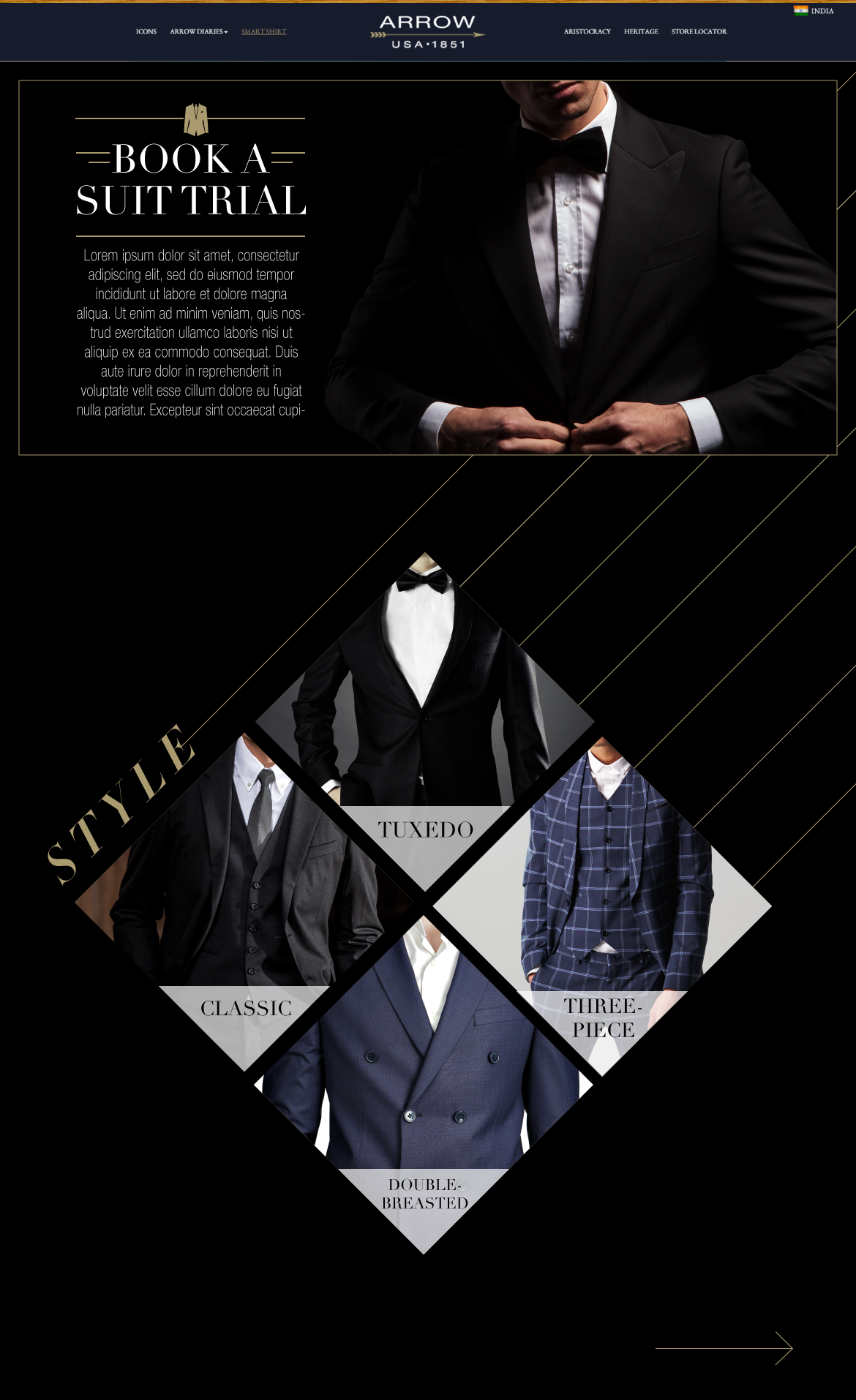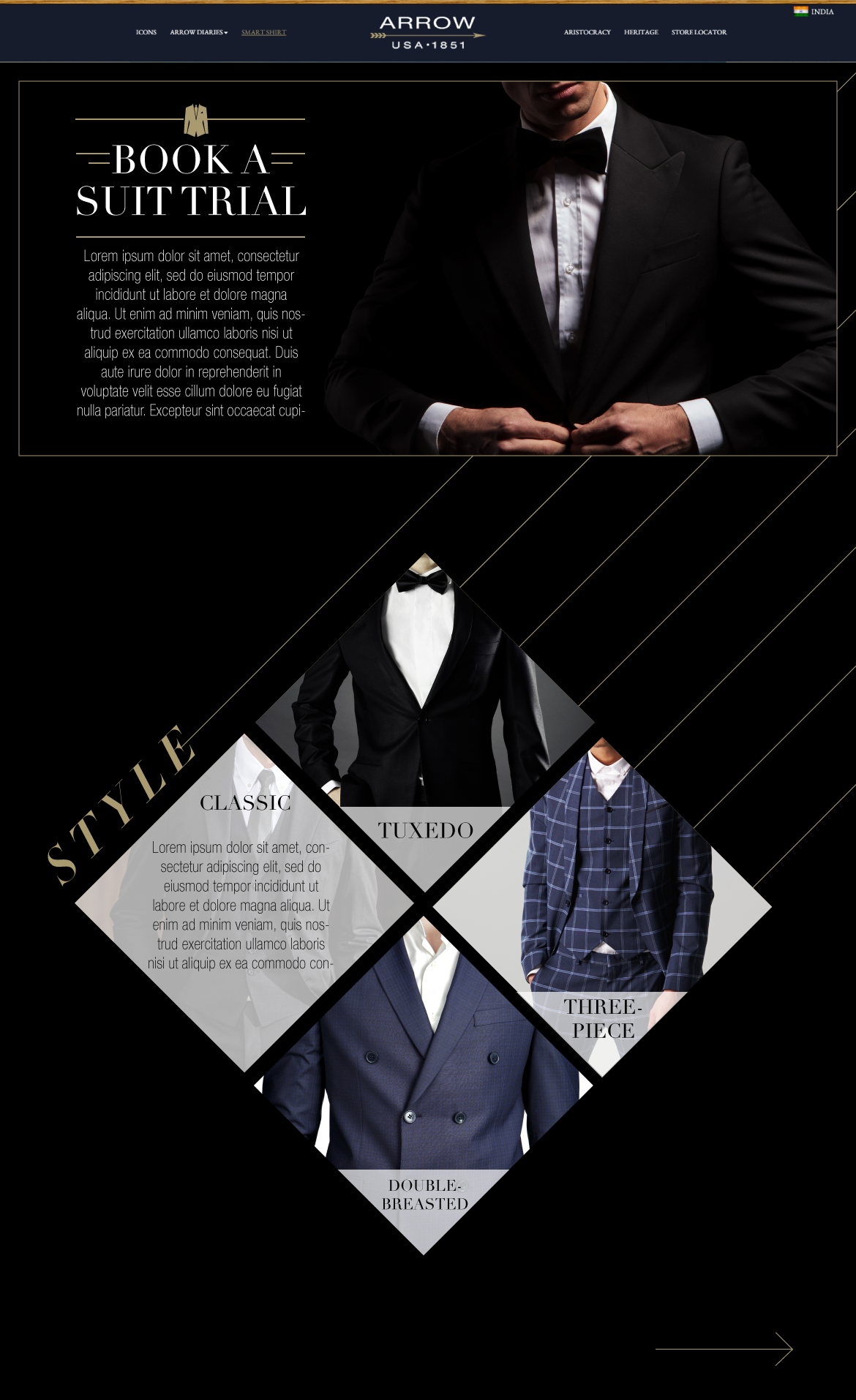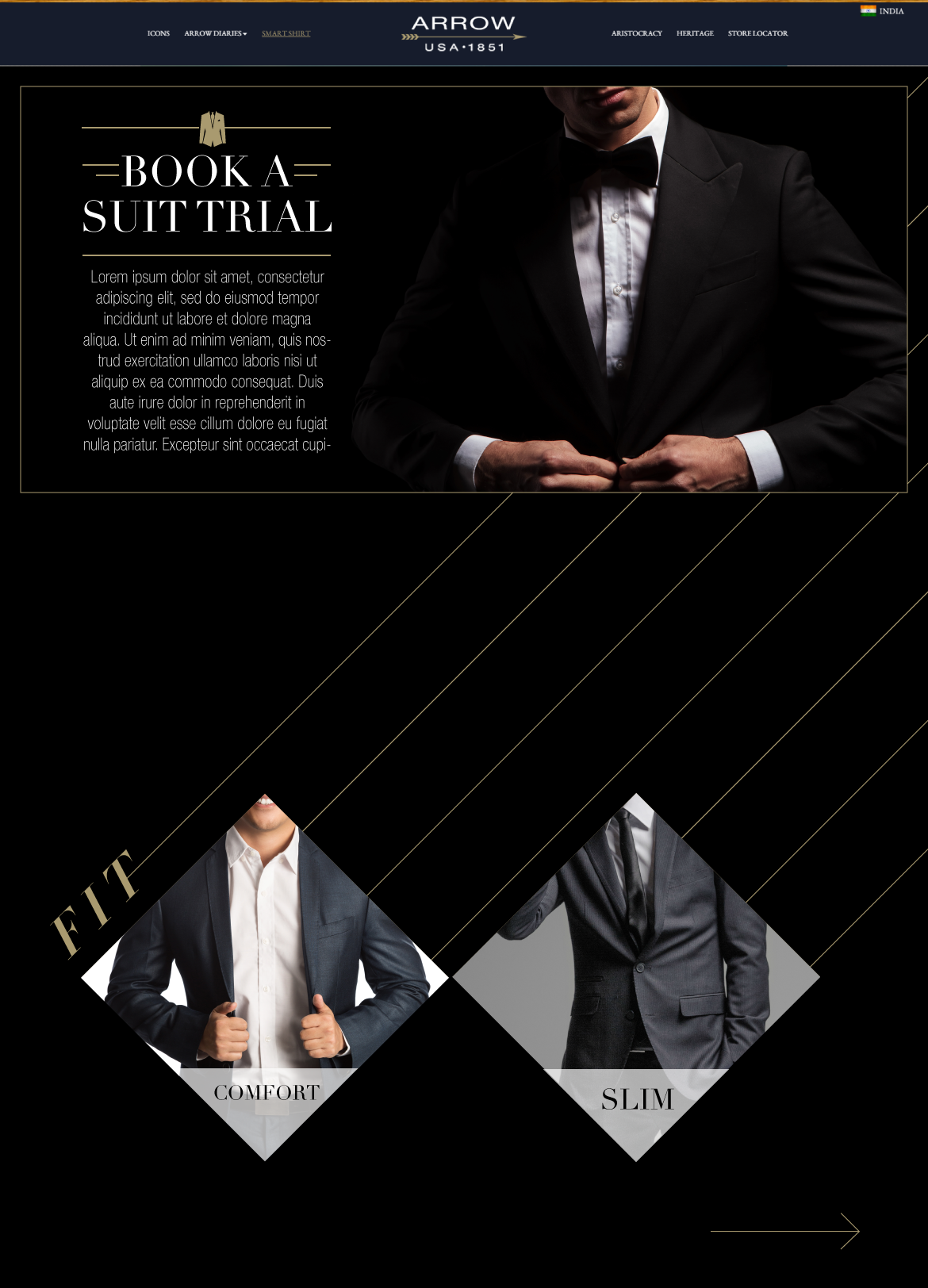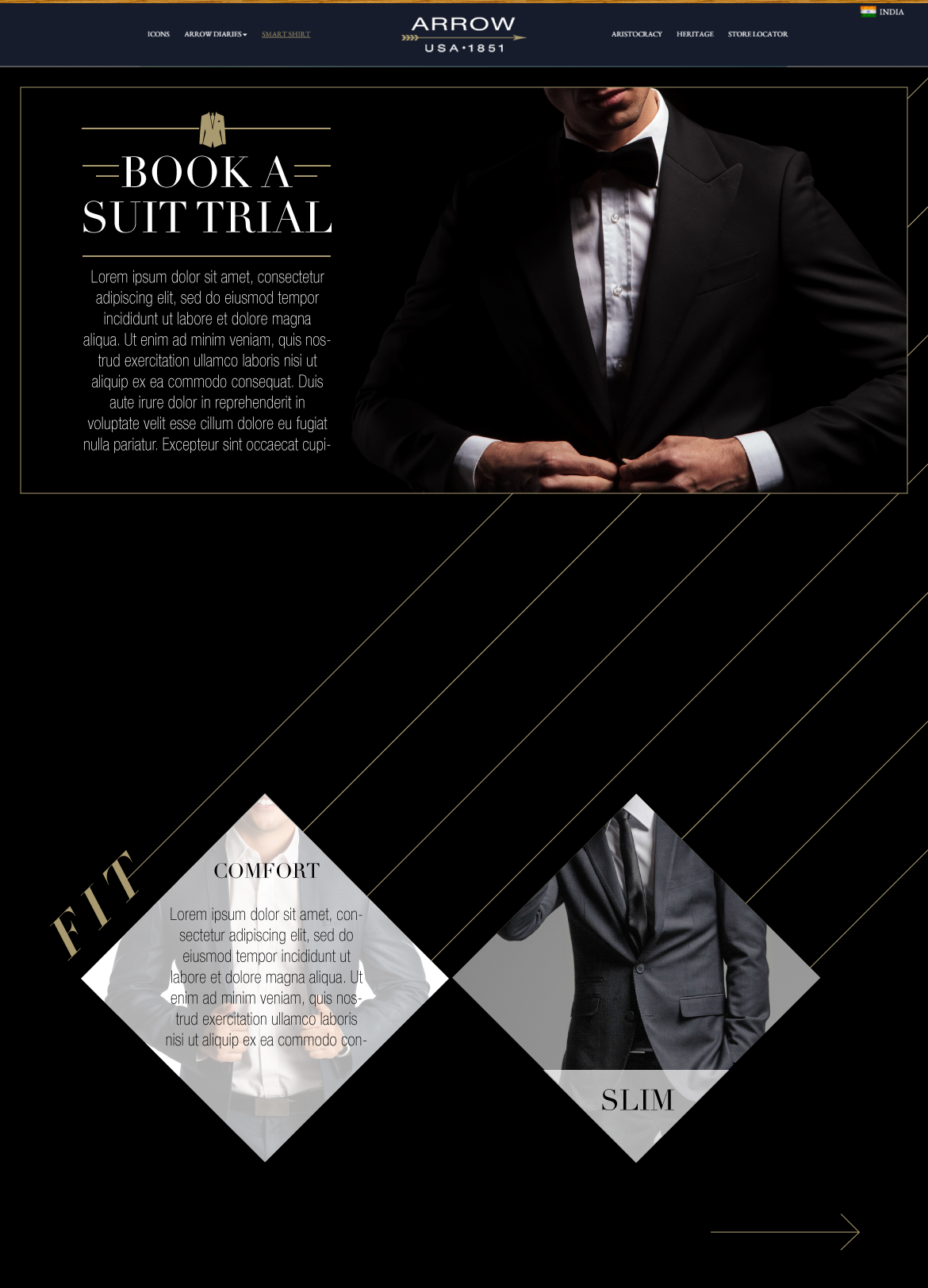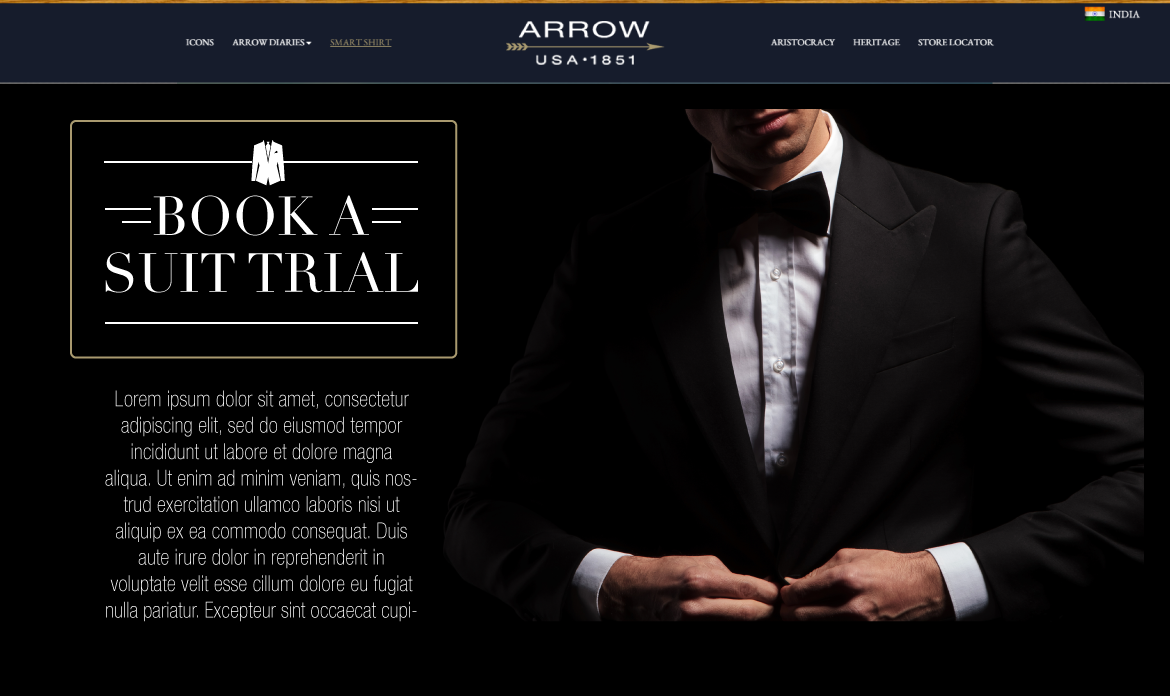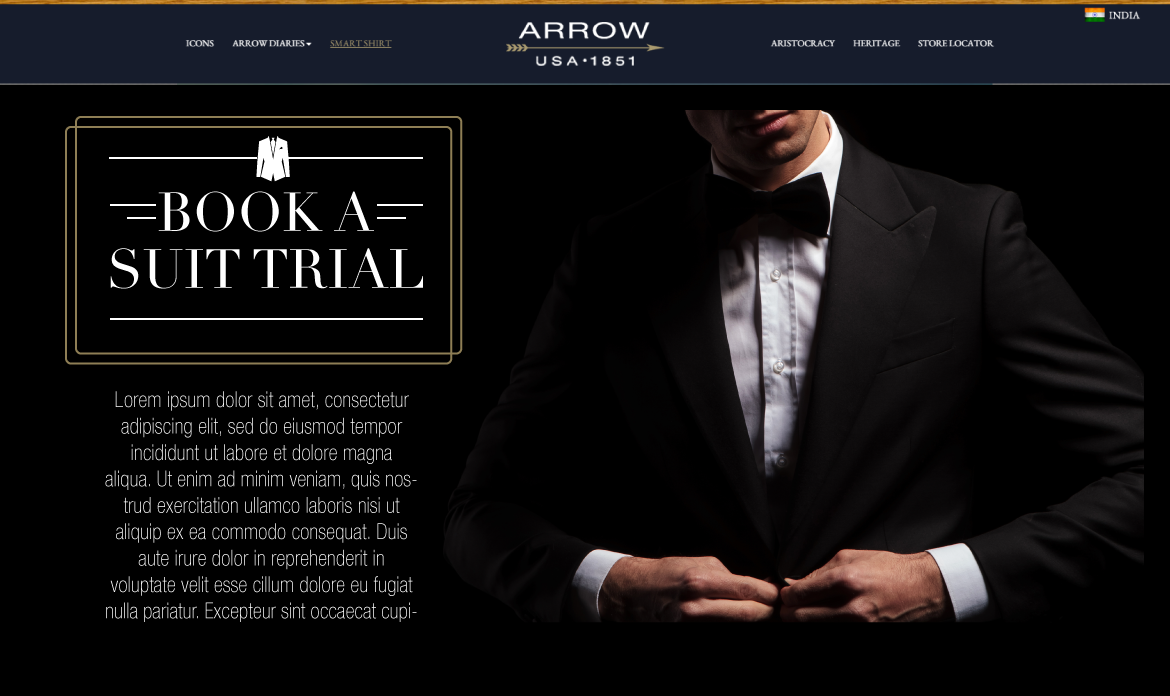 Please Note: All the content is property of Autumn Worldwide under copyright.
The ownership of the project belongs to the Autumn Worldwide Team and myself.